TEMPERED GLASS TOP DINING TABLE WITH POWDER COATED METAL FRAMEWORK
This is a unique dining table ever build by the pine studio. This dining table  is made out of 10mm tempered glass top and 3inch GI metal framework with white powder coated finishing. and the bench is made out of Local Pinewood with Cushion.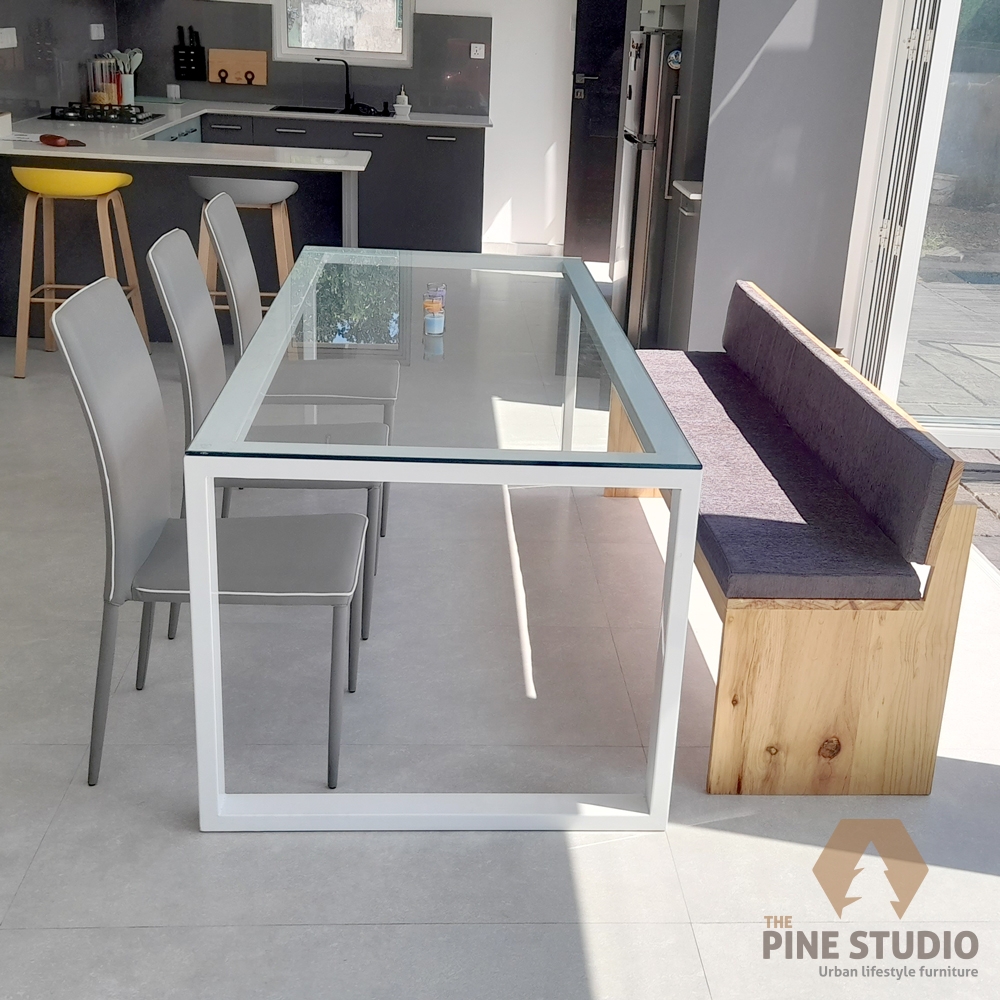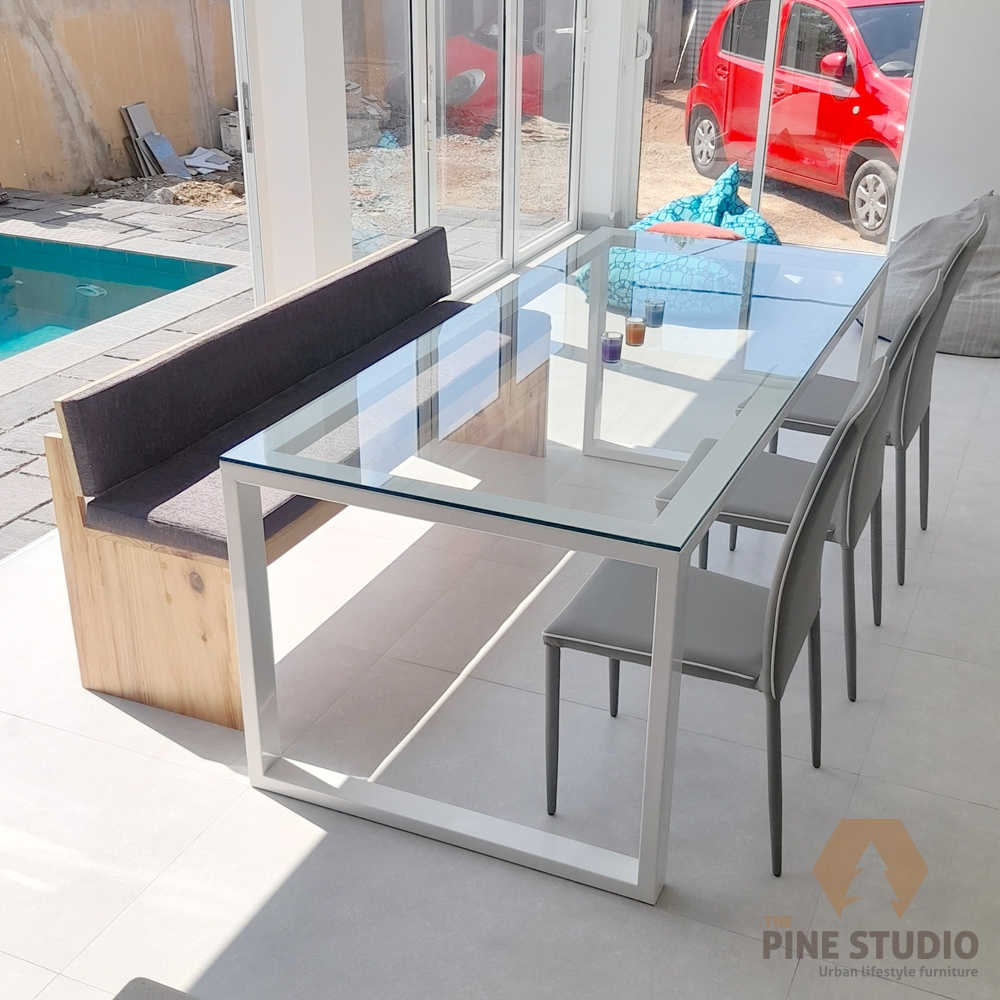 Need one made like this?
Call/Whatsapp
0775030962